BILLETERIE / TICKETS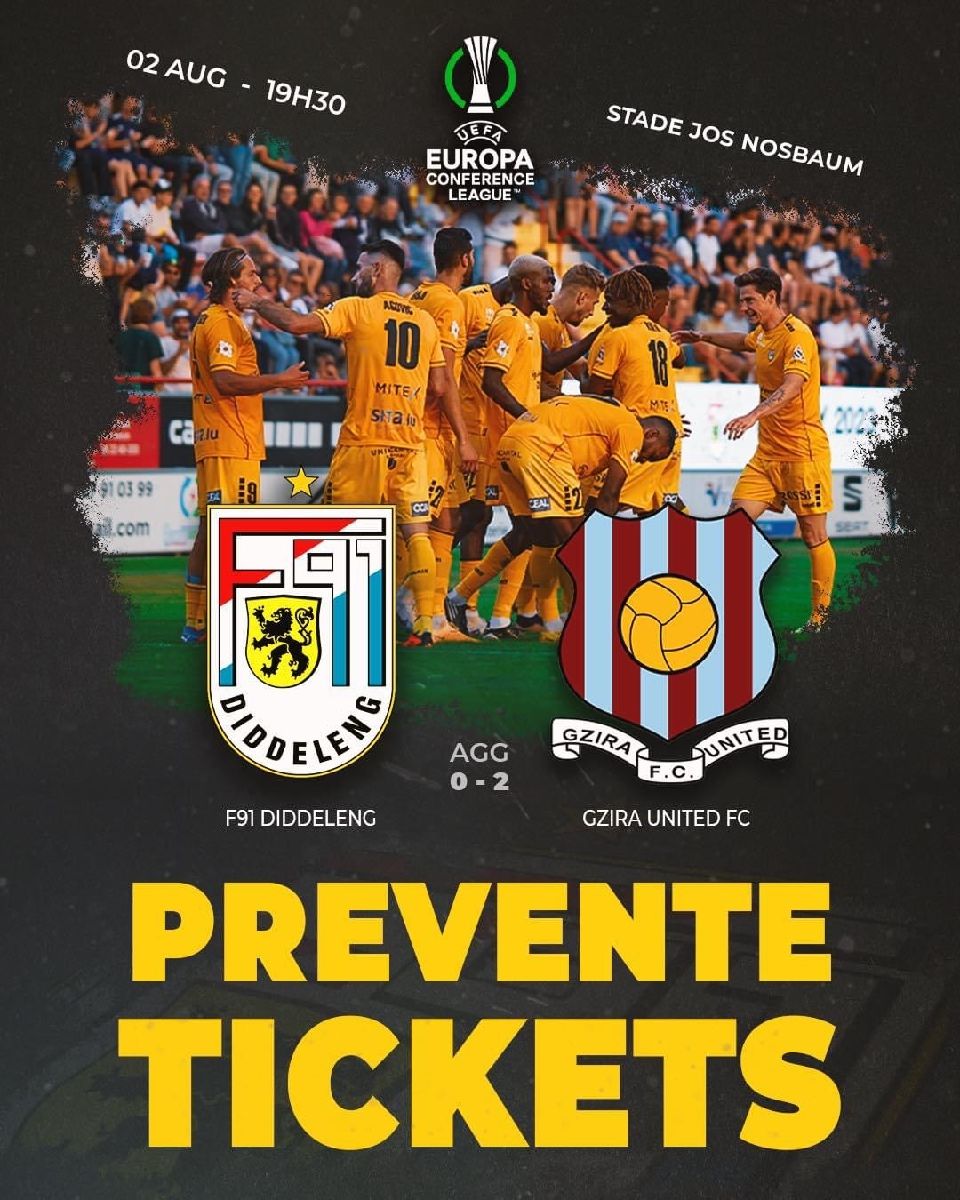 F91 Diddeleng - Gzira United FC
UEFA Conference League
02/08/23 à 19h30 au Stade Jos Nosbaum, Dudelange

PREVENTE
- Samedi, le 29 juillet de 14h00 à 15h30
- Lundi, le 31 juillet de 18h00 à 19h30
La prévente aura lieu au bureau du stade Aloyse Meyer (Stade's Terrain).
La caisse du soir sera ouverte le jour du match à 18h00.
Gradins: 20€
Tribune: 25€
Une navette circulera depuis le Parking NEISCHMELZ á partir de 18h00!
PRESALE
- Saturday 29th July from 2pm until 3:30pm
- Monday 31st July from 6pm until 7:30pm
Presale will take place at our training grounds at stade Aloyse Meyer.
Tickets will also be available on matchday at the gates, starting at 6pm!
Stands: 20€
Grand stands: 25€
A shuttle service will be available at Parking NEISCHMELZ starting from 6pm